Assassin
Assassin

Assassin concept art for RO.
Info
Job Tier
2nd Class (RO)
2nd Class (RO2)
Job Base
Thief
RO Job Bonuses
STR
AGI
VIT
INT
DEX
LUK
+6
+10
+2
+4
+8
none
RO2 Job Bonuses
STR
AGI
VIT
INT
WIS
??
??
??
??
??
Assassins seek to kill and kill they do. Preferring to operate in the shadows, Assassins are skilled in blindingly fast combat.
For decades, the Assassins Guild have been killing Normans and Muspell demons alike to maintain balance in Midgard and prevent it from becoming a battlefield for the gods.
Those who exist in the darkness and never been exposed to light have always been the object of fear for others. One day, the gods who have seen the adventure recruitment announcement by Lord Tristan III of Rune-Midgarts decided that it would be an opportunity, and in the meantime they drew out a representative to liquidate their history in the dark. Those who used the secret sleep and poison substances needed for assassination and used upon the target without a trace would have been the object of fear. Many of them refuse to open their minds even when their guilds are not well known, and when they see them, they do not want it. But once they are friends, their essence of faith will cause many to not hesitate to befriend a trustworthy assassin.[1]
When the Republic of Guilds shut down the Assassins Guild, Assassins lay hidden away within the Thief Guild. It is tricky to spot them as Thieves and Assassins have an old history together. Slowly and steadily, the rebuilt the Assassins Guild (as the Dark Shadow).[2]
Only Normans can become Assassins.
Assassins can equip gear designated as:
Thief Classes
Assassin Classes
2nd Classes
All Classes
Light Armor (RO2 only)
Assassins are the only job class that can dual-wield (equip a weapon in each hand) in RO. They can utilize the following weapons: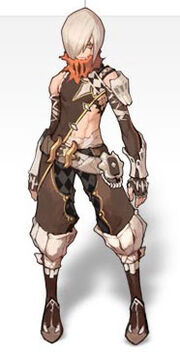 Assassins can move on to become Guillotine Crosses or transcend to Assassin Crosses.
| 1st Class | 2nd Class | 3rd Class | Transcendant |
| --- | --- | --- | --- |
| Thief | Assassin | Guillotine Cross | Assassin Cross |
Assassins can be further customized through the Master Level System.
Assassin or hassassin is a misnomer for the Nizari Ismailis of Islam. The term hashishiyya or hashishi as used by Muslim sources is used metaphorically in its abusive sense (i.e. "irreligious social outcasts", "low-class rabble", etc.).[3]